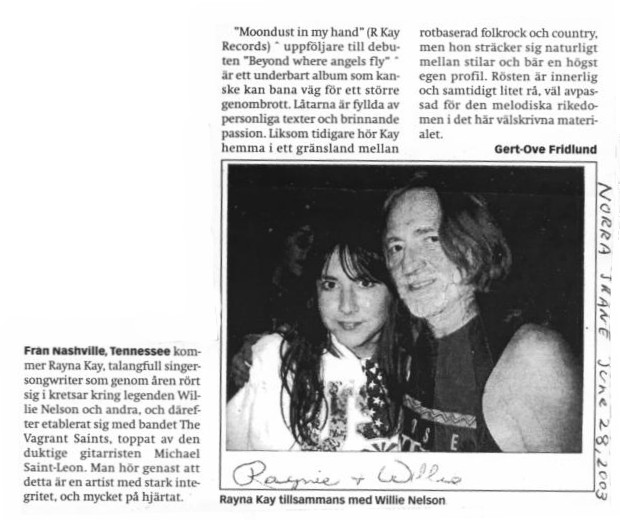 From Nashville, Tennessee comes Rayna Kay, talented singer-songwriter who´s been performing around the legendary Willie Nelson and others during the years. She now has her own band, The Vagrant Saints, fronted by the impressing guitar player Michael Saint-Leon. You can easily hear, immediately, that Kay is a musician with strong artistic integrity, and lots of things at heart. 
"Moondust in my hand" - follow-up to the debut album "Beyond where angels fly"- is a wonderful album, which in fact could open up windows for a big commercial break-through. The songs are filled with personal lyrics and burning passion, as Kay easily moves in a borderland between root based folk rock and pleasant country. 
Despite different expressions and styles, she has her own profile. Her voice is sensual and at the same time a bit raw, naturally working along with the melodic richness of this well-written material. 
Gert-Ove Fridlund